Collaboration exploring the idea of degradation and depletion via inkjet printers.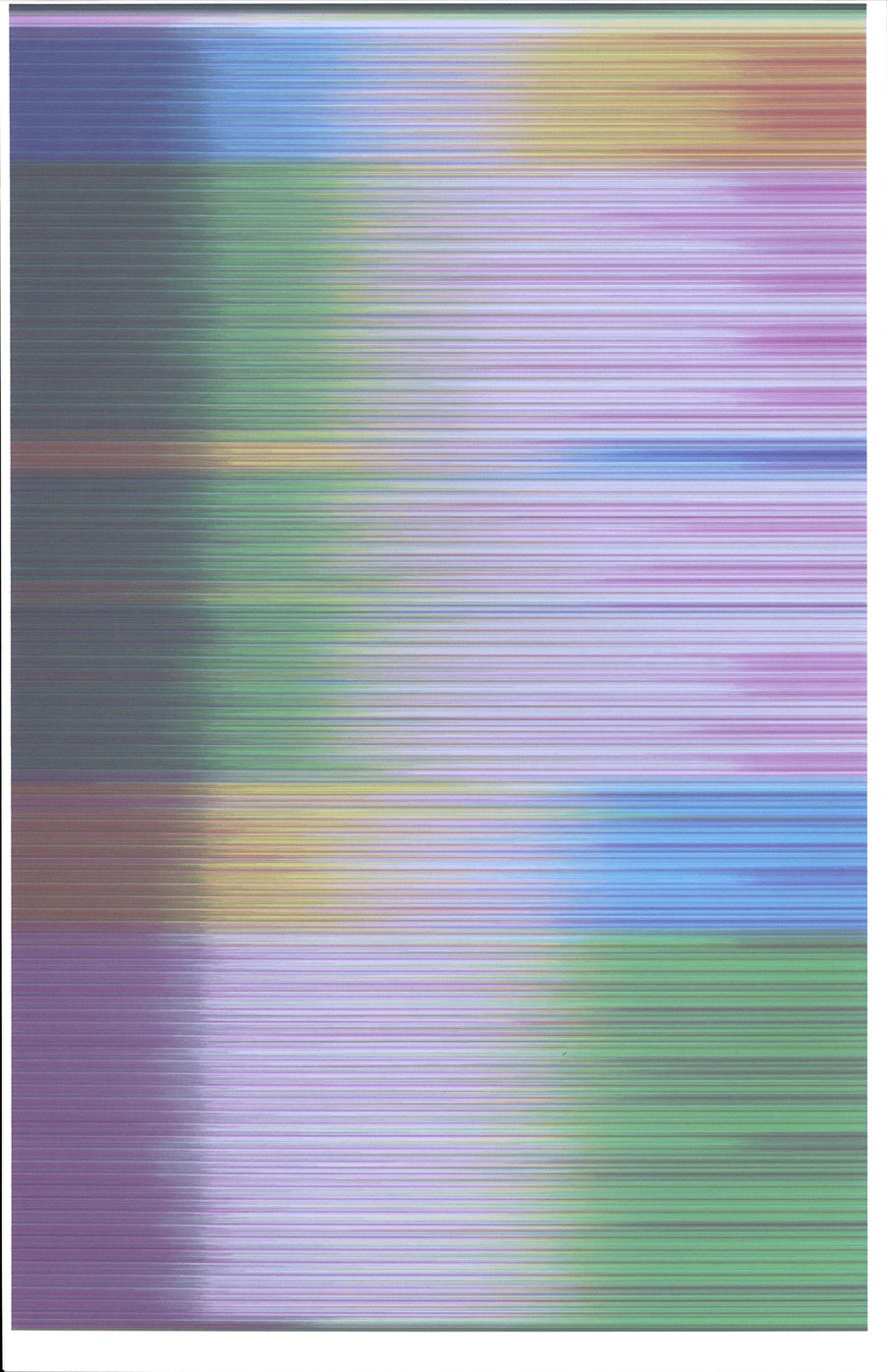 Edition 1—Continuous printing of a solid black 11x17" page via inkjet printer until cartridges were exhausted (150+ sheets)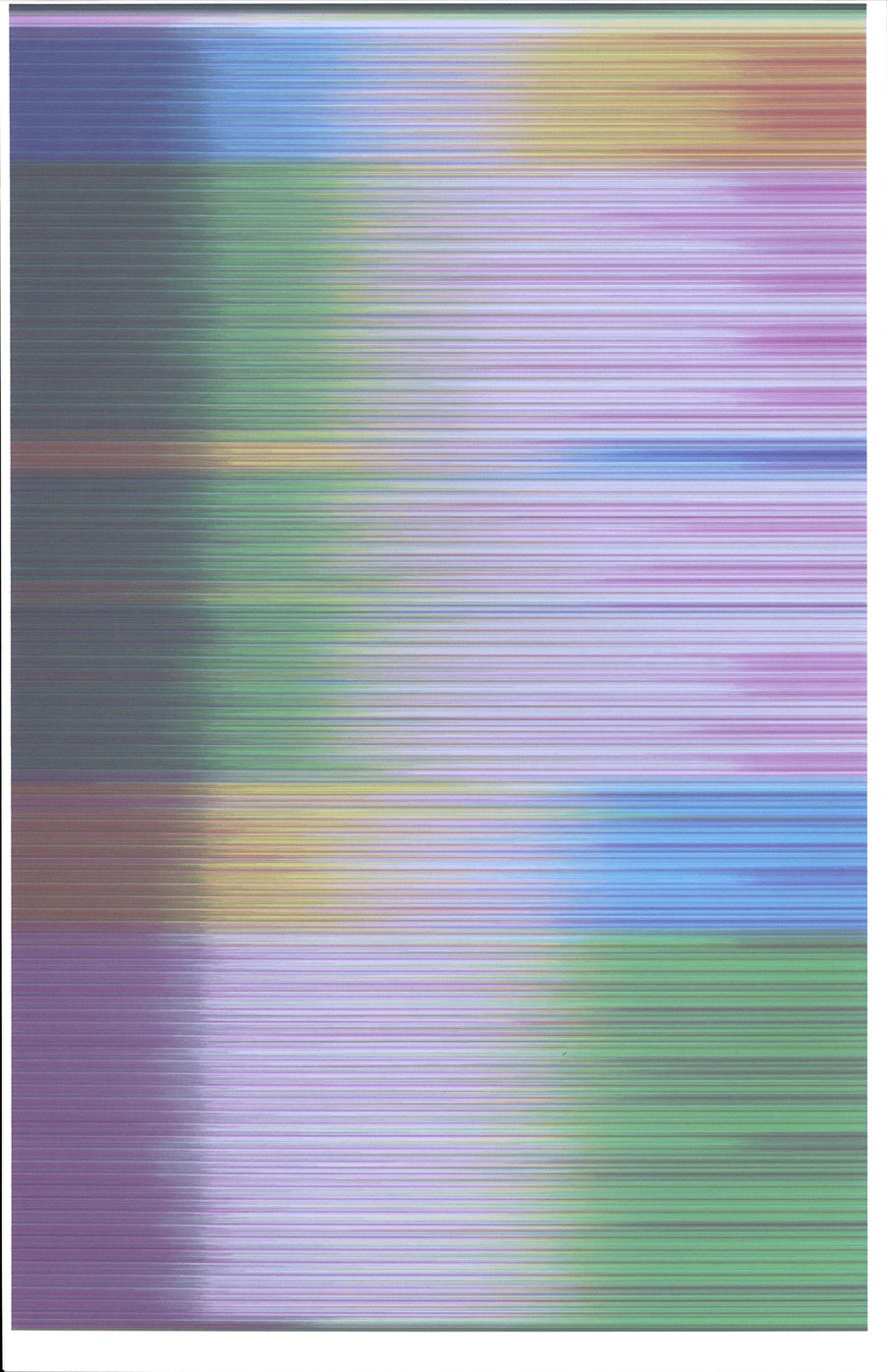 Edition 2—Live printing at the Detroit Art Book Fair via boat battery. It was interesting to see that a new power source created different varitations in line quality.